Speakers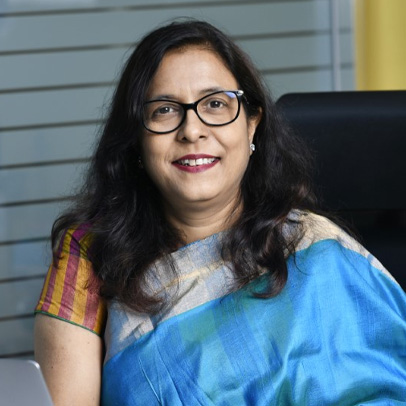 Amita Maheshwari
Group President & Head HR
Star India Private Limited
Committee Position: Member
LinkedIn: View Profile
Strategic and Innovative HR Professional with growth mindset and experience in multiple industries ranging from Consumer, Technology & Business Process, Financial Services to Media & Entertainment and Digital.
I have been Chief of HR for 13 years in companies with global presence. Currently heading HR for Direct to Consumer and international Business of The Walt Disney Company for Asia Pacific comprising entire Asia (including India, China, Korea, Japan), ME and ANZ.
Before this role I was leading the HR function as President and Head of HR for Star India Group, the largest media and entertainment company in India with presence in US, UK and ME. Star India has led, shaped and disrupted the media industry in India and grown over 10 times during last 10 years and is the only media company across the world to launch a successful OTT player "Hotstar".
Focussed on building and scaling up the organisations for new geographies/products, I have been a part of multiple start-ups within the companies I worked in. I am highly regarded for my Consistent Commitment, Ownership of Deliveries and getting things done attitude.
I have led multiple Integration and transition projects in organisations e.g. GE Capital India's sale of GECIS to Genpact, ESPN Star Sports and Maa TV acquisitions by Star India. I am currently leading the integration and transition of 21st Century Fox's acquisition by Disney across all countries in APAC region and I am amongst the only HR leaders from FOX who was chosen to handle a hugely enhanced responsibility in the new combined entity.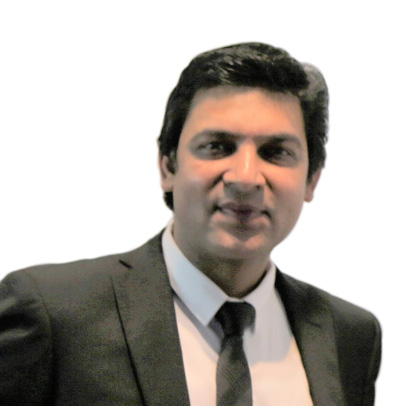 Sandyp Bhattacharya
Executive Vice President & Chief People Officer
Comviva
Sandyp's personal vision is to evolve himself continuously while influencing positive change in a boundary less manner. He loves developing empowered and capable teams; and believes in building strong relationships with internal customers. He likes to deliver high service levels with focus on creating 'real' business value. Sandyp likes to thrive under ambiguous, stressful & highly demanding work situations. He has also successfully managed culturally diverse environments in a global scenario, spread across entities and continents.
Prior to joining Comviva, Sandyp was part of Aricent Technologies as Head of Corporate HR. He has also handled international and India based HR & Change Management Consulting projects for leading global clients of Satyam Computer Services (Now Mahindra Satyam). He began his HR career with IPCL-Reliance. All through his career, he has made conclusive contributions in : Strategy formulation and Systems, Processes & Policy design with ground-level concept implementation.
Sandyp has many 'youngest firsts' to his credit. At Aricent, while setting up the Corporate HR Function, he became one of the youngest leaders in a truly global role. Still at Aricent, he was one of the youngest professionals to win the CEO's Global award. Additionally he was among the youngest HR professionals in the industry to occupy a Management leadership position, when he became part of Comviva's Apex Leadership Team in 2008. Besides his HR and management responsibilities, Sandyp also guides the Administration team at Comviva.
He loves to read and write fiction and non-fiction. In his writings, Sandyp touches upon myriad aspects, inter-weaving disparate domains, while criss-crossing between genres. Sandyp enjoys watching movies and thrives on music.
Sandyp holds a Masters degree in (Personnel) Management, from Pune University. He was presented the 'HR Leadership' Award at the Asia Pacific HRM Congress, 2012.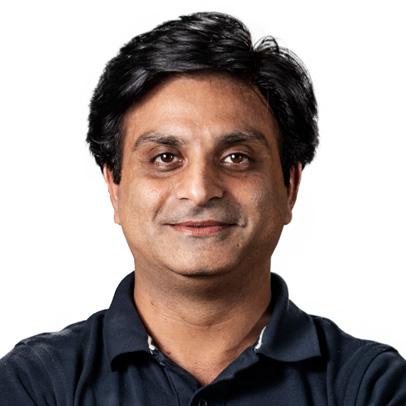 Sanjeev Grover
Co-Founder
Dockabl

Experienced human capital professional with a demonstrated history of working in areas of Organisational Design, Talent Management, Business Transformation and Performance Management. Keenly interested in all things digital and technology (yes there is a difference!). He has advised clients around the areas of design thinking, digital mindset, digital capability building etc.
Experience
Dockabl
Co-Founder
April 2017 - Present
New Delhi, Delhi, India
We believe that we can make organisations perform better by enabling a better experience for the employees and making them more productive and engaged at what they do!
Dockabl is an employee experience platform, driving business performance & organisation culture. We build products that bring out the best in people, at their workplace & beyond.
Why Dockabl, Our USPs:
- Modular: DIY, Pick what you need
- Nimble: Get things done on-the-go
- Intuitive: Easy to use
- Continuous: Real-time work & collaboration
- Dockable: Integrates with equally awesome products
Feature Set:
- Objectives: Collaborate on goals & milestones, track progress, share & solicit feedback; real-time
- Reviews: Reflect on performance & outcomes, to get better at what you do; what gets measured gets done
- Recognition: Appreciate & celebrate people for a job well done; driving a positive work culture
- Career Development: Enable career progression and development of individuals & teams; harness the potential of people
- Advanced Insights: Make good decisions about your people, culture & business; be future ready
- Engagement & Culture: Push the right levers to drive employee engagement and productivity; enhance the employee experience
Education
XLRI Jamshedpur
MBA, Personnel Management & Industrial Relations · (2004 - 2006)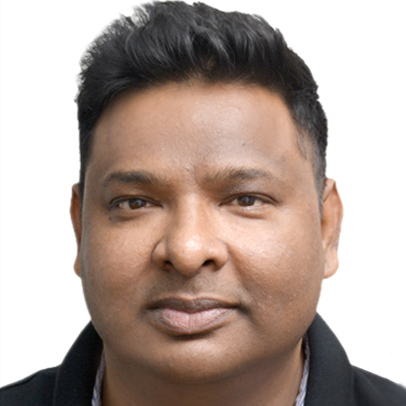 Arman Ali
Executive Director
National Centre for Promotion of Employment for Disabled People

Arman Ali is a disability rights activist presently heading National Centre for Promotion of Employment for Disabled People as its Executive Director.
Prior to NCPEDP Arman worked with Shishu Sarothi, Arman has played a pivotal role in bringing the disability sector together in North East to form a network of organisations from the 7 states, leading campaigns and engaging the judiciary in a number of public interest litigations to uphold of rights of PwDs.
Arman strongly believes that social change can happen through informed advocacy with duty bearers and has used his strong links with Ministers, Judges, Politicians, duty bearers and policy makers in fostering change to improve lives of persons with disabilities.
Between 2007 and 2009, he worked with Infosys, in Bangalore where he headed their Equal Opportunity Initiative where he received the Infosys Excellence Award for Inclusivity and Diversity in the year 2007. Amongst other awards he is the recipients of Literacy Hero Award 2016 for exemplary work in ensuring better education to children with disabilities; IBN7 Super Idol Award 2011 for his services towards the welfare of persons with disabilities; National Award in Public Recognition for Outstanding Performance as the Most Efficient Disabled Employee for the Year 1998 awarded by the Ministry of Social Justice and Empowerment, Government of India from the then Prime Minister, Shri Atal Behari Vajpayee.
Arman has also held several honorary positions in various important Committees of Government at the state and national level. UNESCO's Editorial Board on State of the Education Report for India 2019 -Children with Disabilities.
An avid shooter, Arman is an alumni of the International Visitor Leadership Program of United States Department of State and has also undergone a Leadership in Public Policy Training conducted by Oxford University.
Hari Thalapalli
CEO
Callhealth

CallHealth
CEO
August 2015 - Present
Tech Mahindra
Chief Marketing Officer & Global Head - Business Consulting
April 2013 - August 2015 (2 years 5 months)
Leading the Technology & Business Advisory Practice
Mahindra Satyam
14 years 7 months
Chief Marketing Officer & Chief People Officer
April 2009 - April 2013 (4 years 1 month)
Chief Marketing Officer
July 2007 - April 2009 (1 year 10 months)
Global Head - Human Resources
October 1998 - July 2007 (8 years 10 months)
Leading the Technology & Business Advisory Practice
Education
Loyola College
Post Graduation, Personnel Management & Org Behavior · (1984 - 1986)
Nishchae Suri
President Asia Pacific, Middle East & Africa
EdCast

Enabling organisations transform their business through Strategy | HR | Learning | Digital
Experience
EdCast
President Asia Pacific, Middle East & Africa
December 2018 - Present
Gurgaon, India
Leading EdCast's operations in Asia Pacific, Middle East & Africa. Part of the Global Management Executive Team. Enabling, both, a global shift to the cloud, and an enterprise transition to AI-powered solutions by better understanding the needs of clients and providing leadership in developing an overarching strategy and customised solutions to address these needs. KPMG India
5 years 8 months
Partner and Head KPMG Academy
April 2016 - December 2018 (2 years 9 months)
Gurgaon, India
The KPMG Learning Academy brings together KPMG's breadth and depth of subject matter expertise with our learning design and technology skills and capabilities. We deliver to our clients learning solutions including learning strategy and transformation, setting up learning academies and a comprehensive range of off-the-shelf digital, blended, and classroom courses on a wide range of subjects, delivered through our secure and accessible world class online platform.
Partner & Country Head - People & Change
May 2013 - April 2016 (3 years)
gurgaon, india
Providing strategic leadership and direction to meet business goals for the People & Change Practice at KPMG India
Member of the Global Leadership Team
Board Member, Global HR COE
Education
SYMBIOSIS INTERNATIONAL UNIVERSITY
MBA, Finance · (1995 - 1997)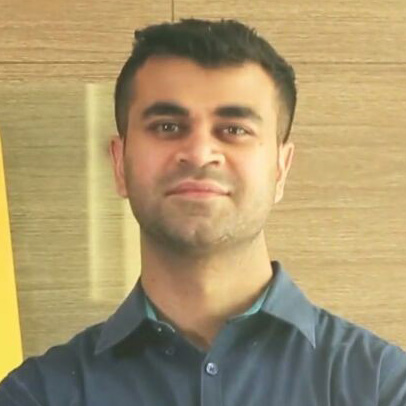 Mandeep Manocha
CO- Founder & CEO
Cashify

Cashify
(www.cashify.in) makes selling old or used electronic gadgets like laptops, mobile phones and tablets a quick & hassle free process by:
1. Helping with Price Discovery
2. Providing a guaranteed buy-back price
3. Maximizing value recovery per unit effort
4. Assuring sale and receiving cash in shortest possible time
We also specialize in running Exchange/Buy-Back/Trade-In programs and drive the same for biggest e-commerce players and OEMs in India.
ZazzyBox
Co-founder & Head Business Relations January 2012 - July 2012 (7 months)
ZazzyBox was an e-commerce solution to bring beauty & lifestyle products from around the world right to customer's doorsteps. A Rs.555/month subscription service that would send monthly selection of high-end beauty samples and luxury products which customers could try in their homes paired with a web site that offers magazine quality editorials on how-to use the products, discusses trends and sells full-size products.
Education
National Institute of Industrial Engineering
Marketing, Finance · (2007 - 2009)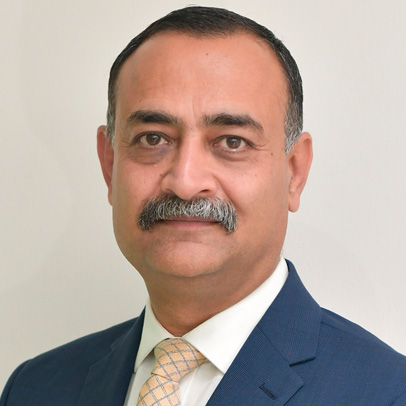 Mr. Bimal Dayal
CEO
Indus Towers

Bimal Dayal is the CEO (Chief Executive Officer) of Indus Towers. Bimal joined Indus as the Chief Operating Officer (COO) in February 2010 and since then has led the Company to achieve many milestones.
Bimal has worked with prestigious organizations like Ericsson in Sweden overseeing the entire range of 'Manage and Operate' functions, including planning, O&M, Rollout/ Deployment and Network Assurance. In Sri Lanka, as Country Manager and Managing Director of Ericsson Telecommunications Lanka (Pvt) Ltd, he successfully steered the company to become the country's number one player in telecom infrastructure. Prior to his current assignment, Bimal was with Qualcomm India and South Asia as Country Manager and Vice President - Business Development.
Bimal holds the alumni status for Harvard Business School, where he pursued the Advance Management Program in 2014.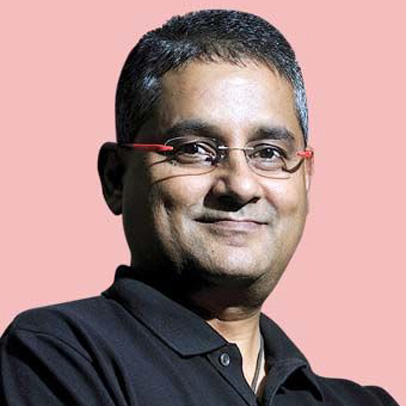 Raj Raghavan
Senior Vice President, Head of Human Resources
IndiGo (InterGlobe Aviation Limited)

Raj leads Human Resources function at IndiGo, India's largest airline by market share. A key member of IndiGo's Executive Committee, he has responsibility for all aspects of Human Resources including ifly (IndiGo's Learning Academy) and Administration functions. Prior to this he was Amazon's Head of Human Resources (Asia Pacific & Middle East) for their International Consumer Business and Global Technology Development Centers in the region. He joined Amazon in early 2011 as their India Director of Human Resources and supported the launch of several Amazon businesses and technology development centers in the country. Earlier, Raj was Head of HR for GE's Global Research and India Technology Centers. He initially joined GE in 1999 and held various senior HR leadership positions supporting several businesses in various locations. Starting his HR career in the late 80's, Raj has held several senior HR leadership positions across geographies in organizations such as Hindustan Unilever, Ford Motor Company and HSBC.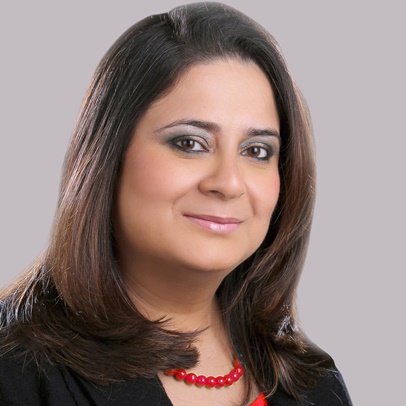 Manu Wadhwa
CHRO
Sony Pictures Networks India

With a career spanning over two decades, across multiple industries and countries, Manu has steered workplace & people agenda of globally dynamic organizations likes Sony Pictures, Coca-Cola, American Express & GE, specializing in roles like Head HR, Talent & Development, Mergers & Acquisitions, HR Transformation, Change & Digital Innovation. She has also operated in board positions wherein, she was/is entrusted to safeguard the company's interest as it pertains to license to operate and sustain in the marketplace. Manu is a graduate of the GE Human Resources Leadership Program (#HRLP) and started her career as a Finance Analyst with Tata Unisys.
Apart from corporate endeavors, Manu is a member of the Confederation of Indian Industry (CII) – National Leadership & HR Committee, Society for Human Resources Management (SHRM) – Asia Pacific Advisory Board, Chandigarh University Corporate Advisory Board and Jombay Advisory Board. She is also an active participant in various country citizenship efforts, such as #Startup India and a regular speaker at industry forums, wherein she passionately delivers insights on Leadership and HR Transformation, Change Management and Human Capital Index, amongst other key topics.
Manu is a qualified MBTI, Six Sigma professional, Instruction Designer & Facilitator on variety of leadership & professional skills subjects. She has acquired her bachelor's in Finance, Statistics & Economics and master's in human resources from Symbiosis Center of Management & HRD, India.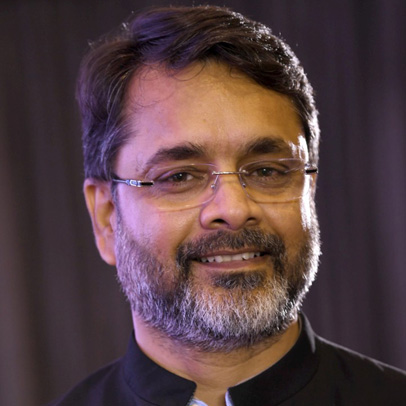 Yuvaraj Srivastava
Group CHRO
MakeMyTrip
HR Professional with 20 years corporate HR experience and 5.5 years of experience with Indian Armed forces as commissioned officer. In HR Leadership role for almost 12 years, currently leads Human Resource for combined entity of MakeMyTrip, GoIbibo and RedBus.
Worked with Asian Paints Ltd for around 9 years in different roles across levels. Three years with The Oberoi, New Delhi as Director – HR. Joined PepsiCo India in year 2010 as VP- HR for West Market, later moved to PepsiCo Foods business as Head of HR for All India Sales and Org Capability building . In July 2013, moved to a larger role within PepsiCo to lead Org Capability for PepsiCo India. Currently as Group CHRO for MakeMyTrip.Com responsible for the HR strategy and business partnering for the company and all its overseas subsidiaries. MBA in HR from IMT Ghaziabad and graduate in Industrial psychology from University of Allahabad.
Kabir Julka
Vice President & Chief Human Resources Officer
American Express India
Kabir Julka is the Vice President & Chief Human Resource Officer for American Express India and also a member of the Board of American Express Banking Corp. and American Express India Private Ltd. He has been with American Express for 10 years, with an overall experience of over 16 years spanning across multiple leadership roles in India and Asia. In his current role, Kabir leads the HR function for American Express in India partnering with business leaders to drive people strategies that enable achievement of the company's strategic business goals in India. His team enables business growth through platforms that deliver on talent, leadership and culture priorities across One AXP India. He is also focused on leading business through change in partnership with senior market and global leaders.
Prior to his current role, Kabir was based in Hong Kong where he held the role of Vice President, HR – Asia and was a strategic business partner to a number regional leaders across Asia. He was responsible for building a high performing and collaborative team across multiple Asian markets focused on driving outcomes on talent, organization effectiveness, large scale change initiatives and leadership effectiveness. Before moving to Hong Kong, Kabir held a number of HR leadership roles within and outside of American Express in India. He holds a Bachelor of Economics degree and an MBA in HR from University Business School, Punjab University, India.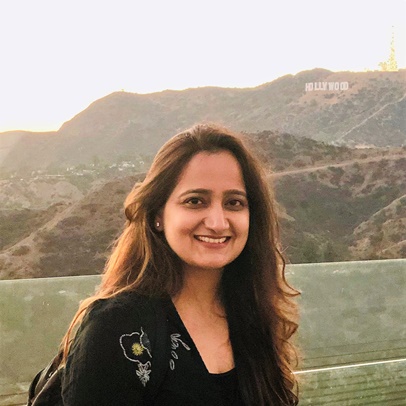 Juhie Gorwara
Head Digital & communications
Philips India
Juhie Gorwara heads Communications and Digital Marketing for the Philips Indian Subcontinent. In her current role, she is responsible for the brand, communications and digital marketing strategy for all Philips businesses including Philips Consumer Business, Philips Health Services, Philips Innovation Campus and Philips Hardware Innovation Center.
Prior to joining Philips, Juhie was the Global Marketing Leader at Aricent (now Altran) where she managed the marketing portfolio and demand generation across India, US and Europe. Before Altran, Juhie has been in leadership roles in marketing communications at IBM, Avaya and Yahoo. She started her career at Lowe (Lintas) in India.
Juhie has over 17 years of work experience in Strategic Marketing, Brand and reputation management, Public Relations, Industry Relations, Demand/Lead Generation, Digital Marketing, Leadership Communications, Internal Communications, Events, Advertising, Change Management and M&A strategy. Having worked in India, the United Kingdom and the United States, Juhie has the ability to adapt quickly to various businesses, industries and stakeholders.
Juhie has a Bachelors' degree in English from the Jesus & Mary College, Delhi University; and a masters in Marketing Management from the London School of Economics and Political Science (LSE). Juhie is currently also a board member at The Marketing Society in India.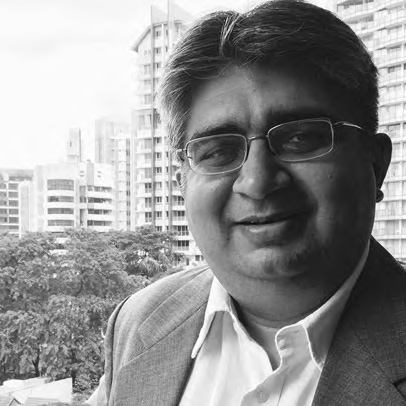 Sunit Sinha
Managing Director
Accenture Strategy Talent & Organization

Sunit is a Managing Director with the Talent and Organization practice of Accenture. His focus has been on large transformation engagements in growth markets such as India, China, Indonesia, Malaysia and the Middle East. Sunit brings with him 20 years of consulting experience across multiple areas such as Organization Design, Leadership, Culture Transformation, Human Capital Strategy and Organization Effectiveness.
He frequently publishes and speaks at industry conferences. His most recent research paper is on the impact of Cognitive Computing on Workforce Productivity in the future and how Leaders will have to adapt to AI in their teams. Sunit is involved in ongoing research at Accenture on the Workforce of the Future.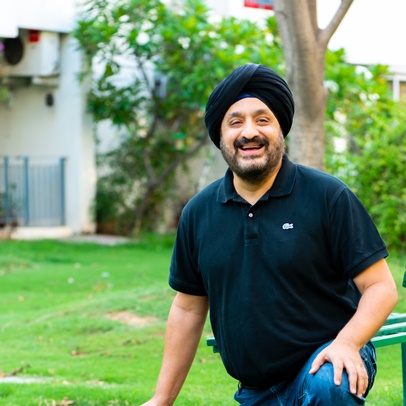 Jaspreet Bindra
Digital Transformation Expert
Thought Leader and Author
Jaspreet is the Founder of Digital Matters, an advisory firm in the areas of Digital Transformation, Blockchain and the Future of Work. He is also a partner of Singularity University in India, a Digital Transformation and Technology Advisor to several companies, and a leading Speaker, Author and Teacher on Digital.
Until recently, Jaspreet was the Senior Vice President- Digital Transformation, (equivalent to the Chief Digital Officer), of the $20bn Mahindra Group of Companies. Jaspreet is a Digital Advisor to Mahindra companies, Adjunct Advisor to IDC, and the Emerging Technologies Advisor to Internet and Mobile Association of India. He sits on the Advisory Board of AI firm Findability Sciences, and a host of Blockchain, IoT and other technology startups in India and overseas. His digital transformation experience spans across Agritech, Real Estate, Next-gen Social Networks, Hospitality, Auto and Financial Services.
Jaspreet is also a thought-leader in the Blockchain space, and he has built Proof of Concepts and products based on this technology. He is on the Advisory Board of Blockchained India, India's largest Blockchain community, is invested in few Blockchain start-ups, and mentors the Blockchain Group for IAMAI. He has delivered a platform-leading TEDx talk on Blockchain at
(https://www.youtube.com/watch?v=8fbhI1qVj0c&t=8s ).
Jaspreet started his career with the Tata Group, as a part of the elite Tata Administrative Services, where he led functions and businesses in FMCG and Telecom. He was part of the team which started up Baazee.com (now EBAY India), a Regional Director at Microsoft India, and the entrepreneur-CEO of AskMe. Jaspreet is quite active across the tech start-up ecosystem, and has invested, advised, mentored and incubated many tech start-ups.
Jaspreet has delivered keynotes and speeches on Digital Transformation, Blockchain and the Future or Work at 200+ company gatherings, customer meets, Boards and CXO groups, and at multiple industry forums (NASSCOM, IAMAI, TiE, IMA, etc.). He has also lectures and teaches Digital Disruption and Transformation and Blockchain at IIMA, IIML, ISB, SP Jain, as well as the PGPX courses of Berkeley, Yale and USC. He writes extensively on Digital Transformation, Blockchain, Agritech, Platform Business models, the Future of Work and AI.
Jaspreet is an accredited Leadership Coach (PCC – ICF) and has over 1000 hours of CXO coaching under his belt.
Mint and SAP recognised Jaspreet with the inaugural 'Digitalist of the Year' award in 2017
Jaspreet is a Chemical Engineer and an MBA in International Business. He is also a three-time National champion in Brand Equity Business Quiz.
His first book on digital transformation and technology, called The Tech Whisperer, published by Penguin Random House was launched on September 30, 2019
Jaspreet is based in Gurgaon, India.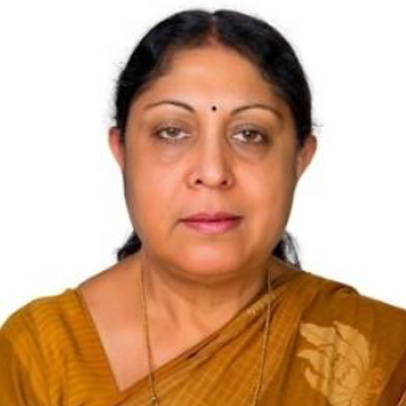 Veena Swarup
Group Former Director HR
Engineers India Limited
Committee Position: Special Invitee

A Management professional with more than 3 decades of experience in Public Sector, was Director (Human Resource) on the Board of Engineers India Limited (EIL), a Navaratna Public Sector under the Ministry of Petroleum & Natural Gas, from October 2012 and Superannuated on 30.06.2016. At EIL, has taken several path breaking initiatives towards strategizing HR for diversifying & overseas scenario through effective Talent Management, Training & Development, Performance Management, Employee Communication, CSR & Brand building, with a view to take EIL to greater heights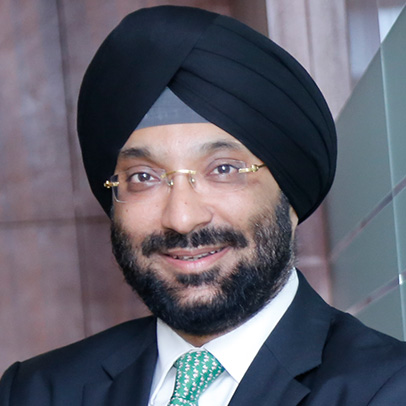 Harshvendra Soin
Chief People Officer
Tech Mahindra Ltd
Committee Position: Special Invitee
LinkedIn: View Profile
Harshvendra Soin is a Gold Medalist in Personnel Management and Industrial Relations from University Business School, Chandigarh. He has also completed his Bachelor of Law from Punjab University and has 24+ years of experience in Indian and Multinational Companies.
Harsh currently heads the Human Resources and Marketing function as Chief People Officer and Head - Marketing at Tech Mahindra Ltd
Before his current role, he was in a business role, heading the Canada Enterprise Business as Senior Vice President and Country Head at Tech Mahindra (Canada), prior to which he led Global Leadership Acquisition and Development & was also the Head - Business HR for APAC & IMEA (Telecom & Enterprise) for Tech Mahindra.
Prior to Tech Mahindra, Harsh was the Chief People Officer at Fortis Healthcare Limited, based out of Gurgaon. He was working with Aditya Birla Retail Limited as Chief People Officer before Fortis and was responsible for the rapid scale up of the Organization.
Prior to Aditya Birla Retail Limited, Harsh has worked with Bharti Enterprises where he held many senior positions at the Corporate Office where he was designated as Senior Vice President – People Excellence before moving as the Head – HR for Bharti Retail Ltd.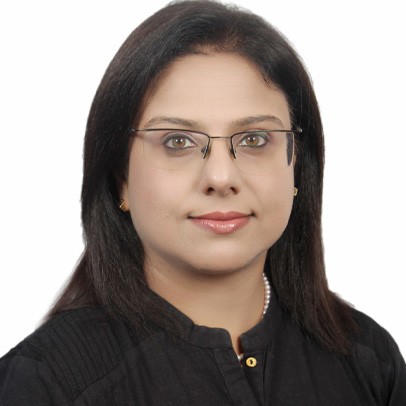 Sonica Aron
Founder and Managing Partner
Marching Sheep
Sonica Aron is the Founder and Managing Partner of Marching Sheep, an HR advisory firm specializing in Strategic HR advisory, Diversity and inclusion interventions and capability building. An XLRI post graduate, Sonica has worked with companies like Pepsico, Vodafone, Roche Diagnostics and ICI paints. She started her career with a sound understanding of business where she went route-riding with Pepsico and was part of the team that launched Pepsi 200 ml at Rs 5. She was the first lady HR Manager stationed at a factory in Upcountry UP and there the seeds to her diversity practice were born. Sonica is passionate about HR, empowering people and all things in between. A mother of two, she decided to set up Marching Sheep in 2013 with a vision of delivering interventions that truly move the needle. As a Human Resource and D&I (Diversity and Inclusion) specialist with an experience of 18 years, both in the industry and consulting, she has designed one of the most evolved 'Diversity and Inclusion' frameworks in India with exclusive programs like - Women@Work, Unleash and Diversity@Work! Marching Sheep works with clients across industries on gender, generational and sexual orientation diversity.
In the past 5 years or so, Marching Sheep has gone from strength to strength under the leadership of Sonica. It boasts of a healthy roster of clients, including Reckitt Benckiser, SBI cards, Sterlite Power, JCB India, Continental Tyres, Diageo, Baxalta, Oetiker to name a few.
Seen as a thought leader, her opinions on motherhood penalty, unpaid work, generational diversity, inclusion of the LGBT community have been published by leading publications including Hindu, TOI, HT, Business World, The Statesman, DNA and the Tribune. Prior to starting Marching Sheep, Sonica was Head of HR for the consumer lifestyle business at Philips.
Sonica is a passionate advocator of diversity. Having been a woman professional, Sonica has both experienced and observed gender based bias closely. Every woman in the workspace experiences this at some time or the other. This prompted her to launch her diversity practice. 'Organizations need to move ahead of the curve and drive inclusive teams and mindsets, gender sensitive processes and mentor and coach women', she believes and advocates. She works on board of 'Gender at Work India Trust' actively delivering to the society. Sonica loves her little patch of the garden and is an avid reader.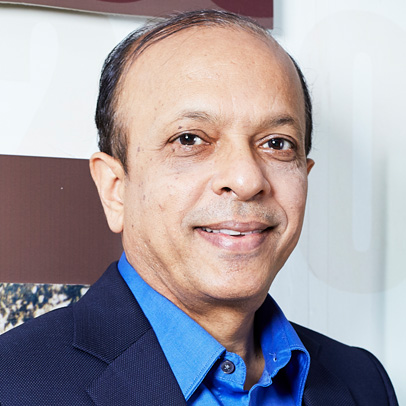 Rajeshwar Tripathi
CHRO
Mahindra & Mahindra
Rajeshwar Tripathi, Chief People Officer for Mahindra & Mahindra Ltd. brings with him a rich HR expertise through a pragmatic blend of strategy and execution. Over the span of his career he has worked in multiple industries and locations and with different cultures including globalgeographies thus imbibingthespiritandessenceof diversity. He has been at the forefront of leading and managing change in the areas of Mergers & Acquisitions, integration projects & organization restructuring. Some of the notable acquisitions handled by him include SsangYong MotorsofKoreaanderstwhile Punjabtractors.
Prior to being with Mahindra, Rajeshwar has worked with Eicher Motors Ltd. as the Head of Human Resources for the Commercial Vehicle Business. His earlier stints include organizations such as Jindal SAW Pipes, Steel Authority of India (SAIL) and Cement Corporation of India (CCI).
Rajeshwar is a Science Graduate with Post Graduation in Personnel Management and Industrial Relations from XISS, Ranchi. He advocates "Listeningtotheconscience"as thesourceof yourownpurposein life.
Rajeshwar is a family man and enjoys travelling with his wife and two kids.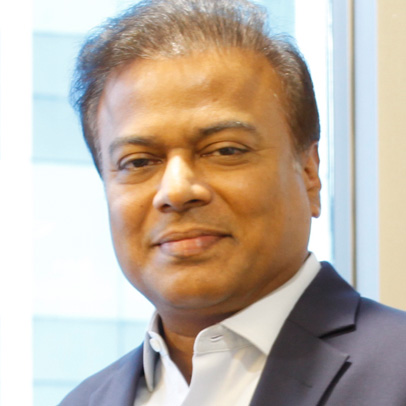 Rajesh Padmanabhan
CHRO
Welspun
Rajesh Padmanabhan is with Welspun Group - A 2.3 billion dollar business conglomerate having presence in pipes, plates, coils, steel, infrastructure and home textiles sector— as Director and Group CHRO. He is a member of the Group Council. Prior to this, Rajesh was President and Group CHRO, Vedanta. Rajesh, who has post graduated in HR as well as finance, from Narsee Monjee Institute of Management Studies, started his career with the ICICI group, handling systems on mainframes, and went on to become a corporate banker for wholesale banking. In 1997, he took the big plunge into HR and managed HR start-ups within the group. In 1999, he was elevated as vice president-HR, at ICICI Infotech, where he drove the convergence of business and HR.
At Essel Propack, his next destination, he drove global HR. He was one of the early movers in India to globalise HR and managed to take it to locations, such as the US, Latin America, UK, Germany, Egypt, China, South East Asia, Russia and Nepal. In 2004, he took over as EVP - Group HR & Head – (OCLD), at the Oberoi group. There, he ensured the holistic convergence of leadership development and skill building, for creation of business value and operational excellence.
From The Oberoi Group, he moved to Patni Computer Services as Global Management Board member in the role of EVP & CHRO. In the three years that he spent there, he created customer–centric global HR models across geographies with learning skills. He helped build frameworks and run complex yet efficient structures for creation of customer and enterprise value.
Between 2010 and 2014, he worked with Capgemini, as Group Corporate Vice President & CHRO. He was responsible for scaling up size in India and ramped upto over 54000 people by June 2014. He drove considerable people synergies across businesses and established new centres of expertise and global shared services out of India. He won the prestigious UN Award for building diversity and inclusive practice in Capgemini.
In Vedanta Resources, he created the platform for enabling businesses with cost-effective strategies and effective global leadership. He ensured growth of the people with a clear vision, capability development and high engagement levels across the group. At Welspun, he focusses on culture building across the group, leadership effectiveness and help create people processes and excellence. He drives people excellence through centres of expertise and business embedded HR and uses digital and innovative practices to create a new age HR function.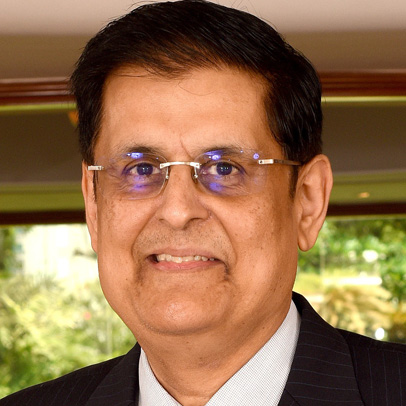 Ranjan Pant
Management Consultant

Ranjan Pant is a strategy management consultant, with 30 year experience, who advises Chief Executive Officers. Ranjan is an independent director on the Board of several companies; in 2019 he joined the IIM-Indore Board of Governors. Ranjan was a consulting partner at a major world-wide strategy firm. Ranjan is an MBA from The Wharton School and a Bachelor in Engineering from BITS, Pilani.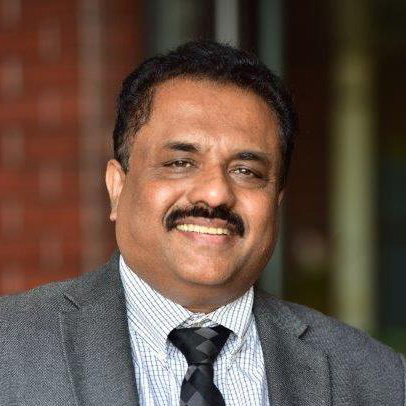 Dr. Prince Augustin
Group Executive Vice President – Group Human Capital and Leadership Development
Mahindra & Mahindra Ltd.
Committee Position: Member
LinkedIn: View Profile
Prince heads talent management, leadership development, change management and senior level talent acquisition and employer branding for the Mahindra Group. His role is more of thought leadership and involves collaborating with all businesses to create a One Mahindra people experience. He also plays a key role in facilitating change management initiatives relating to people under the Mahindra Rise initiative.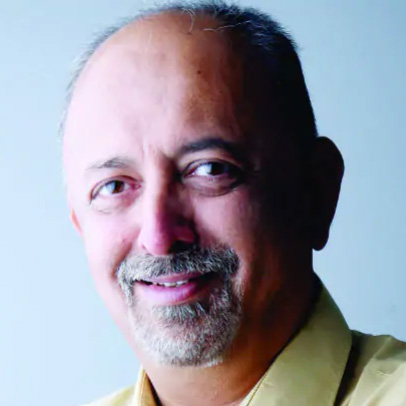 Anil Sachdev
Founder & CEO
Grow Talent Company Limited and Founder SOIL-The School of Inspired Leadership
Committee Position: Special Invitee

Anil Sachdev is the Founder and CEO of Grow Talent Company Limited and the School of Inspired Leadership-SOIL. Grow Talent was created in July 2000 and became the leader in the strategic HR consulting industry by 2006.It enabled large number of Global and local firms to achieve breakthrough performance by realising the potential of their people and creating a talent advantage.
In October 2008, Anil and the other co-founders of Grow Talent entered the field of Education by creating SOIL- the School of Inspired Leadership. This innovative School has been co- created by a consortium of 32 leading firms and has focus on the five pillars of inspired leadership: Compassion, Diversity, Ethics, Mindfulness and Sustainability.
In 2019, Soil has launched its second campus in Manesar- the SOIL School of Business Design that is offering the first of its kind two years full time MBA that combines the disciplines of liberal arts, design thinking and management education.
Anil's experience in India and across the world covers areas such as talent management, strategic change and organizational transformation. Recognised as a thought leader in leadership development and Organizational transformation, Anil has done pioneering work with leading global and local firms. He has spoken at national and global conferences all over the world and has written contributory pieces for leading publications. He has been adjunct Faculty to leading business schools such as Indian School of Business, Kelly School of Business, Indiana University, GMI, Flint Michigan, Antioch University, Seattle, Ohio University and University of New Brunswick, Canada. Anil began his career with Tata Motors in 1975 after completing his MBA from the University of Pune and joined Eicher in 1978 and worked in HR, operations and TQM. He is the Founder of Eicher Consultancy Services and was its CEO till 2001.
He is active in management circles and has held several public offices such a Chairman of National Committees on Leadership Development, Human Resources, Industrial relations of the Confederation Indian Industry.
Anil is a member of the Academic Committee of CEDEP, the leading Leadership Institute of Europe, located at Fontainebleau. He is a member of the World Compassion Council, based in Seattle and a Trustee of the Chinmaya Mission. He serves on the Global Board of Shizenkan University in Tokyo.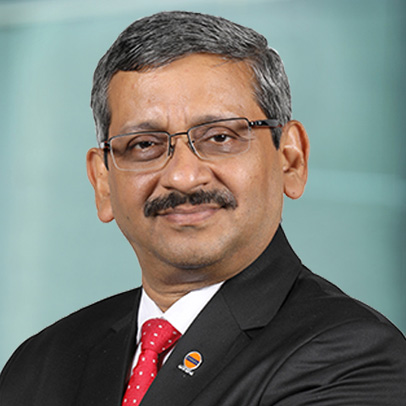 Ranjan Mohapatra
Director HR
Indian Oil Corporation Limited.
Committee Position: Member
LinkedIn: View Profile
A graduate Mechanical Engineer from BITS, Pilani, have done Post Graduate Diploma in Management from Xavier Institute of Management, Bhubaneshwar & currently pursuing Ph. D. in Management from BIT, Mesra. Joined IOC in 1987 and since then have taken up different assignments in the fields of Terminal Operations, Supply Chain Management & Logistics. Better known for acumen and in-depth knowledge in Supply Chain & Logistics. Was also one of the main architects of the successful fuel quality up-gradation process of Oil Marketing Companies in India in 2010. Headed the Operation Function of Maharashtra State Office in India, which has the largest number of Oil terminals & depots, from April 2010 to Jan 2012.Prior to taking over the current assignment was the Managing Director of IndianOil (Mauritius) Ltd., the wholly owned subsidiary of Indian Oil Corporation, led a team of young professionals, registering sizable growth in Market Share and Profitability, with IndianOil (Mauritius) becoming the 9th largest company in Mauritius and second largest Oil Company.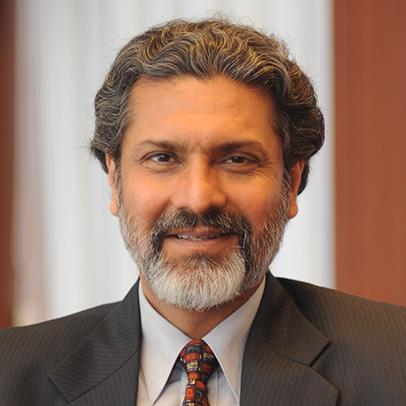 Rajeev Dubey
Chair FICCI HR Committee &
Group President (HR & Corporate Services) & CEO (After-Market Sector)
Member of the Group Executive Board Mahindra and Mahindra Ltd.
Committee Position: Chair
LinkedIn: View Profile
Rajeev Dubey is the Group President (HR & Corporate Services) & CEO (After-Market Sector), Member of the Group Executive Board, Mahindra & Mahindra Ltd. His key focus areas are Human Capital initiatives of the Group, the After-Market businesses whose CEO's report to him, Group Communications, Government Relations, CSR and Infrastructure. He is the Chairman of Mahindra Insurance Brokers, Mahindra Steel Service Centres and Mahindra First Choice Services, and serves on the Boards of several Group companies including Ssangyong Motors Korea, Mahindra Intertrade and Mahindra First Choice Wheels. He is Chairman of the Group CSR Council and the Corporate Governance Cell, and a Member of the Governing Council of the Mahindra Institute of Quality and the Governing Board of Mahindra Ecole Centrale.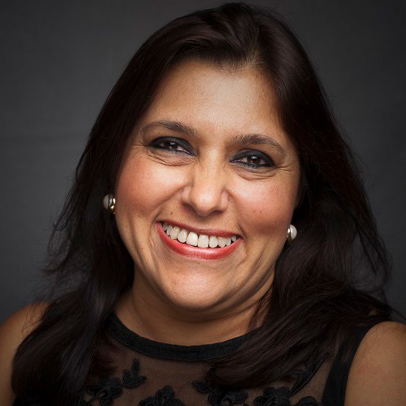 Nina Alagsuri
Founder & CEO
XOPA
2 nd Venture, 2 startups, 1 acquisition, 1 exit, 1 management buy-out

Entrepreneur for 21 years ∙ A geek at heart and an entrepreneur by choice! Electronics Engineering professional, started my career in Sales and Marketing with ICIM ( ICL) in India and then became an entrepreneur in 1997 with launch of Nastrac Group, a global executive search firm. One exit, a management buyout, two acquisitions and one M&A are some of the rich experiences through my entrepreneurship journey. Founded X0PA AI in 2017 to disrupt our own traditional search business and pivot to a SAAS based AI, ML platform in 2017 to form X0PA AI.
Winner of:
Female Business Personality of the year Singapore, 2016 The European
Consultancy of the year 2016 Singapore- The European
World Finance - Entrepreneur of the Year 2016
Entrepreneur of the Year 2013
Notable SME 2013
SME of the Year 2014
Asia Pacific Brands Award 2014
Singapore Quality Medallion 2014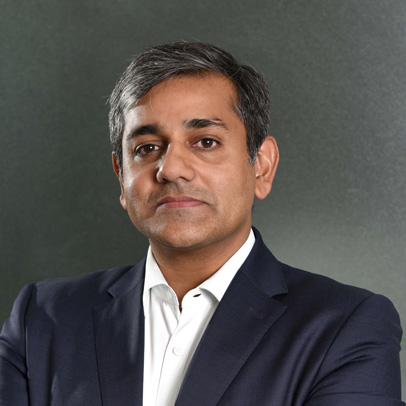 Siddhartha Gupta
Siddhartha Gupta is the CEO of Mercer I Mettl. Siddhartha's role prior to this appointment was as the CRO of Mercer I Mettl.
His tenure as the CRO saw Mercer I Mettl grow from an early stage startup to be the largest corporate online assessment entity in India and one of the fastest growing HR Tech Startups in the World. With revenues growing multi-fold, the customer count has swelled to 2000+ from 90+ countries.
As the new CEO, Siddhartha envisions to elevate Mercer I Mettl to realize its initial vision of being the next unicorn to emerge from the Indian startup ecosystem by establishing itself as the largest assessment entity globally.
A feat, he believes, made easy because of joining hands with Mercer, a global leader in HR Consulting and a wholly-owned subsidiary of highly credible Marsh & McLennan Companies.
Before Mercer I Mettl, in a career spanning two decades, he has held key leadership positions at global IT companies such as HP and SAP, where he has been instrumental in building several business verticals from scratch and scaling them.
Siddhartha holds a Post Graduate Diploma in Business Management from Xavier Institute of Management. Siddhartha is a travel and cycling enthusiast and enjoys reading.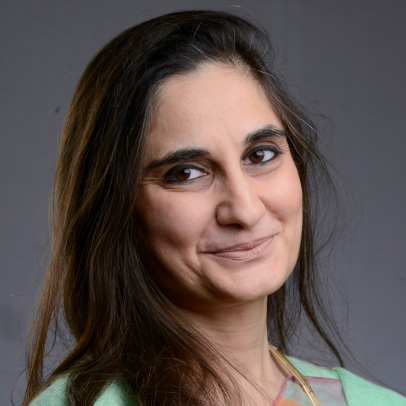 Ira Gupta
Group Head HR
Microsoft India
Committee Position: Member
LinkedIn: View Profile
Ira leads HR for Microsoft across India. In this role, her priorities include aligning the organization's people strategy with business objectives, building a transformational and diverse organization, talent development and management and implementing effective HR systems and polices across multiple Microsoft entities in the country.
Ira has designed and embedded strategies across L&D, talent management, change management, business partnering, C&B, leadership development and organization design. She has led large scale change projects including setting up HR Shared Services across countries and business units. She has worked across functions, including in Sales and Marketing leadership team roles. She serves as an Independent Director on company boards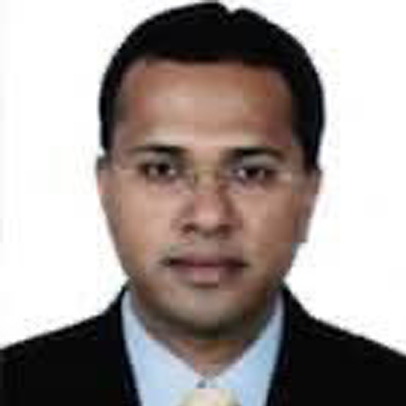 Sunder Nookala
Managing Director and CEO
Kwench Global Technologies

Sunder Nookala is one of the co-founders of Kwench Global Technologies and is the Managing Director and CEO of the company. In his role, he is responsible for driving technology, product road map, investor relations, strategic alliances and overall strategy for the brand in India and overseas.
Sunder embarked on his entrepreneurial journey in 2008 when he co-founded Kwench with three other IIM-A alumnus - Prashant John, Krishnan Madhabushi and Mitesh Damania. The idea behind the launch of Kwench was to provide companies with a platform that can enhance the job satisfaction of their employees through increased employee engagement. Under Sunder's leadership, the company has spawned a plethora of services, catering to 500+ countries across 63 countries.
Prior to launching Kwench, Sunder has worked with Yes Bank and TCS. At TCS, leading a team of _50+__ employees, Sunder was responsible for special projects viz. extension of ERP to 100+ subsdiaries of TCS across US, Europe, APAC and Latin American geographies, institutionalising systems and processes for treasury and derivatives accounting as mandated by the CFO. At Yes Bank, , he helped launch payables systems for the bank, set up volatility measurements for CASA accounts etc.
An industry veteran with almost 20 years of experience in the technology space, Sunder brings extensive leadership and industry knowledge. He understands the evolving digital landscape and continues to offer his insights in creating innovative solutions to meet the ever-changing needs of the consumer.
Sunder has an MBA degree in Finance from IIM, Ahemdabad and has also pursued chartered accounting from the Institute of Chartered Accountants of India.
Tanmaya Jain
Tanmaya is the youngest entrepreneur in India to have successfully helped enterprises adopt AI in HR to increase top talent retention, enhance employee experience & diagnose culture issues using Predictive People Analytics. He has successfully helped 250,000+ employees across 100+ enterprises like GE, Genpact, MakeMyTrip, Airtel, Dunkin' Donuts and Dominos Pizza launch A.I. in HR for a realtime sentiment analysis.
His startup inFeedo went viral in the XLRI fraternity. He is also known as the youngest millennial speaker around who recently spoke at TEDx and the NASSCOM HR Summit about the role of A.I. in increasing top talent retention, enhancing employee experience & diagnosing culture issues in remote offices. He's also been featured in The Vault Show (India's Shark Tank), Economic Times, Times of India, Hindustan Times, Business Standard, Mint, YourStory, inc42, TechInAsia, VCCircle, BusinessWorld, Gurgaon Times etc."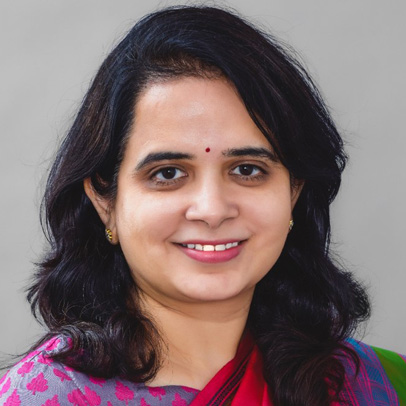 Rajkamal Vempati
Group Head HR
Axis Bank
Committee Position: Member
LinkedIn: View Profile
Ms. Rajkamal Vempati is the Head of Human Resources at Axis Bank, one of India's largest private sector banks. Having started her career in HR as a Consultant with Hewitt Associates, she went on to be a part of the Global HR Leadership Program at GE Capital. Prior to Axis Bank she was heading Human Resources for ICICI Lombard General Insurance Company Limited.
A firm believer in the merits of a diverse and inclusive organization, Ms. Vempati was the Chairperson at the CII- Indian Women's Network and has led discussions on the topic at various forums.
She is married and has a daughter. She loves travelling and planning holidays.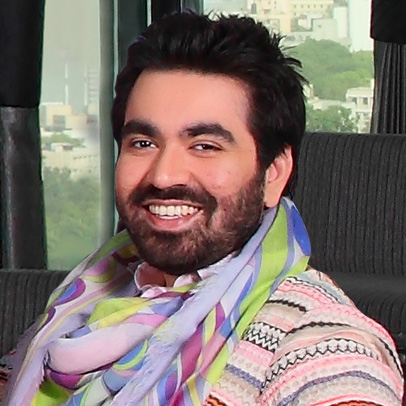 Keshav Suri
Executive Director, The Lalit Suri Hospitality Group
Founder, Keshav Suri Foundation Keshav Suri is the youngest Executive Director at The Lalit Suri Hospitality Group. He recognises that hospitality brings certain opulence with it and the many dimensions to running a hotel chain. Involved in developing strategies for expansion at The Lalit Suri Hospitality Group, he specifically spearheads the chain's Operation, Food & Beverage, Quality Management, and Marketing divisions.
He has been instrumental in effectively fulfilling various unique F&B initiatives and ideas across the Group. His brainchild, 'Kitty Su,' completed seven successful years in August 2018. It has been awarded 'Best Night Club in India' of the year by INCA and 'Best Night Club' by Times Food and Nightlife Awards. Kitty Su is the only nightclub from India to be featured consecutively in DJ Mag under the Top 100 Best Clubs around the World for the last 3 years. It has also been featured as Top 6 Club in the world by GQ India. After the successful venture of Kitty Su in Delhi, Mumbai, and Chandigarh markets, and Kitty KO in Bangalore, Keshav's next step is to take Kitty Su to Kolkata.
With his dynamic and creative approach, Keshav Suri conceptualised The Lalit Food Truck Company, the hotel's outdoor catering vertical. Under his leadership, The Group became the pioneer, in 5-star luxury hotel chains, to launch food trucks in India. The unique start was marked by Mexican cuisine. Today, the company has four Food Trucks, including a pizza truck.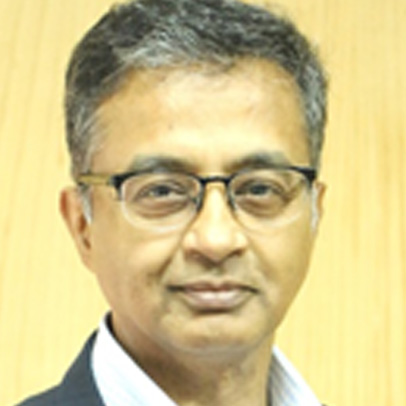 Mr. Ashutosh Bishnoi
CEO & Managing Director, Mahindra Asset Management Company Pvt Ltd
Mr. Ashutosh Bishnoi has over 36 years' experience in the Consumer Marketing and Financial Service businesses in India. The senior roles held by him in the capital market business include Chief Marketing Officer of DSP Merrill Lynch Ltd., President & CEO of JM Mutual Fund, Executive Director of UTI Mutual Fund, CEO of L&T Mutual Fund and MD & CEO of Mahindra Mutual Fund. Mr. Bishnoi also has a successful consumer marketing track record as Brand Planning Director and Head of Direct Marketing at the JWT Advertising and as the Publisher & CEO of Readers Digest in India. Mr. Ashutosh Bishnoi is an MBA from Symbiosis Institute of Business Management, Pune.